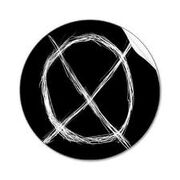 Background
Edit
The Operator Symbol was among various drawings that Alex Kraile scribbled, supposedly showing how the Operator has been affecting his sanity. Ever since then, the Symbol has been found countless times.
The Symbol itself may act as a repellant for the Operator or actually attract the tall being itself. Its still very unclear on what the symbol actually does,
Representation
Edit
The Symbol seems to represent the Operator's no face feature.
Ad blocker interference detected!
Wikia is a free-to-use site that makes money from advertising. We have a modified experience for viewers using ad blockers

Wikia is not accessible if you've made further modifications. Remove the custom ad blocker rule(s) and the page will load as expected.